about EBIMCS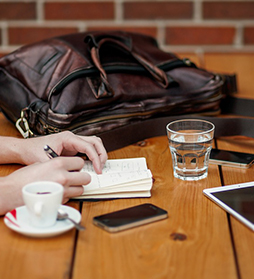 2020 3rd International Conference on E-Business, Information Management and Computer Science (EBIMCS 2020)
2020 3rd International Conference on E-Business, Information Management and Computer Science (EBIMCS 2020) is organized by Institute of Data Science and Artificial Intelligence (IDSAI), co-organized by International Engineering and Technology Institute (IETI) and and International Research Institute for Economics and Management (IRIEM), European University Cyprus, Center for Financial and Monetary Research "Victor Slăvescu" of Romanian Academy and Algebra University College.
EBIMCS is the IDSAI offical conference. The conference will focus on the frontier topics in the theoretical and applied E-Business, Information Management and Computer Science.
The EBIMCS conference serves as good platform for our members and the entire business, engineering and technology community to meet with each other and to exchange ideas. Our recent IETI/IDSAI/IRIEM conferences have attracted more than 1000 participants from over 50 countries/regions, and our conference committees have been formed with over 2000 members who are mainly research center heads, faculty deans, department heads, professors, and research scientists from over 50 countries/regions.
All submissions to the EBIMCS will be sent to at least 2 reviewers and evaluated based on originality, technical and research content, relevance to conference, contributions, and readability. The full paper submissions will be chosen based on technical merit, interest, applicability, and how well they fit a coherent and balanced technical program. The accepted papers will be published by Conference Proceedings. International Conference Proceedings will submit to Ei Compendex, Scopus for indexing.