About EBIMCS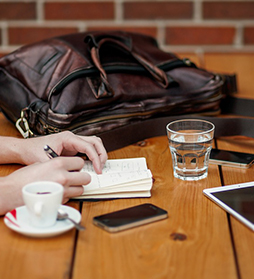 Welcome
2022 5th International Conference on E-Business, Information Management and Computer Science (EBIMCS 2022) is organized by Institute of Data Science and Artificial Intelligence (IDSAI) and Universite de Haute-Alsace (UHA), France.

We welcome participants from all over the world who are interested in developing professional ties to and/or exploring career opportunities. The conference should be as an ideal forum to establish relationships in the world. We hope you will join us for EBIMCS.

Our recent conferences have attracted more than 300 participants from over 30 countries/regions, and our conference committees have been formed with research center heads, faculty deans, department heads, professors, and research scientists.
Objective
EBIMCS is to bring together innovative academics and industrial experts in the field of E-Business, Information Management, Computer Science to a common forum. The primary goal of the conference is to promote research and developmental activities. Another goal is to promote scientific information interchange between researchers, developers, engineers, students, and practitioners working in conference country and abroad. The conference will be held in regular interval to make it an ideal platform for people to share views and experiences in E-Business, Information Management, Computer Science and related areas.